In and around Newlyn, restaurants are cool, creative and it's now a food destination that has to be tasted to be believed. I take a trip to taste for myself.
Just past Penzance on the south coast of Cornwall, and about as far west as you can get before falling into the sea, sits pocket-sized Newlyn home to one of the largest fishing fleets in the UK.

Small winding lanes, many impassable for cars, conceal the cutest cottages often still lived in by the fishermen and their families. Up the hill, larger houses enjoy panoramic views of the ever changing coastal comings and goings.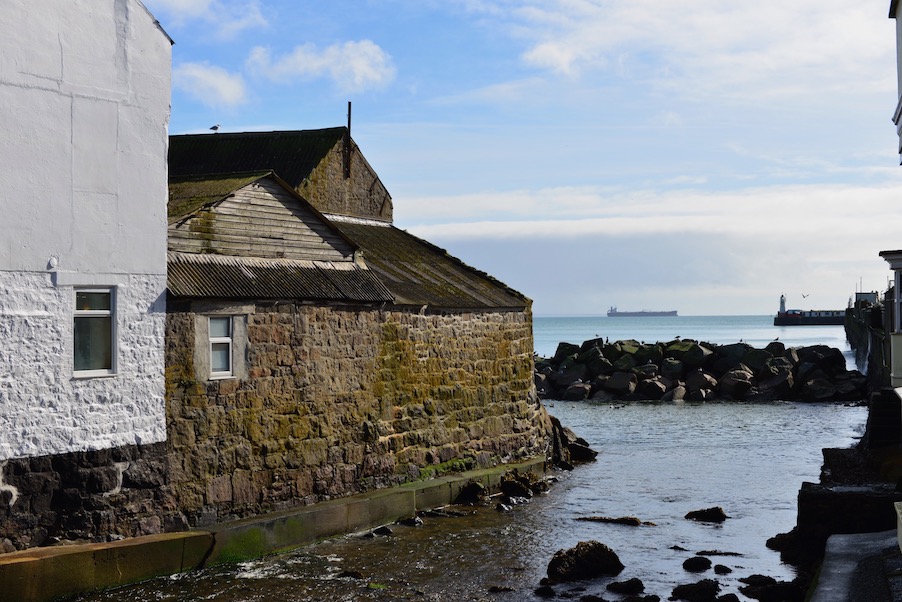 Once Newlyn was only food- famous for its Cornish Pasties, which are still delicious and home made at Aunty May's, the place to score a proper steak pasty.

These are best eaten straight out of the bag, while sitting on the harbour wall swinging your legs, but the food scene has all changed recently with new and exciting restaurants popping up all the time.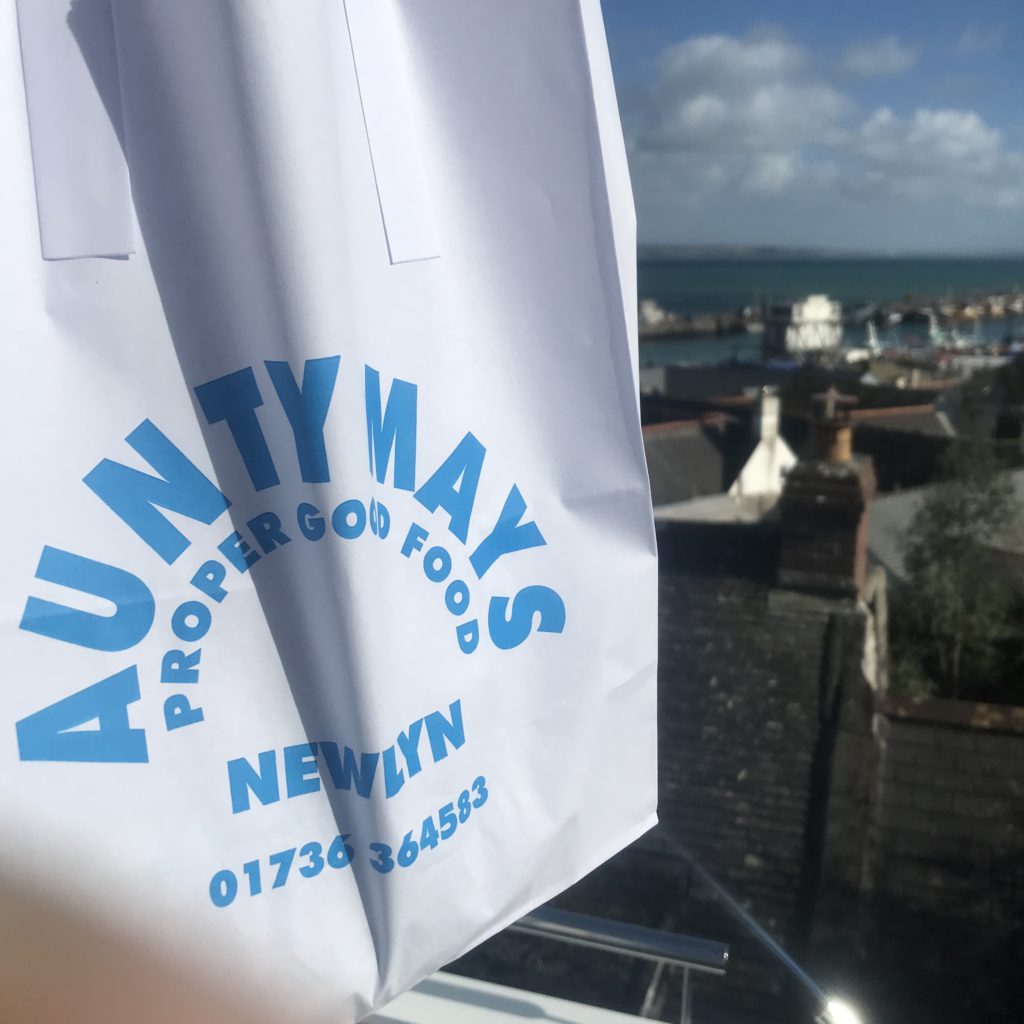 'It's different down here,' says Rich Adams who styles himself owner/sous chef, 'but these days mostly fish sourcer!' of Argoe, a restaurant that's a stylish hut located on the harbourside, cosily nestled among the fishing boats.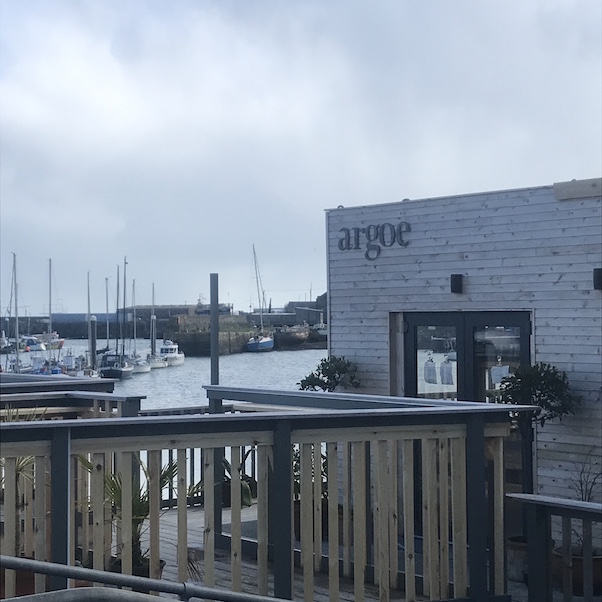 'Not so long ago all the amazing fish and seafood caught here went straight out in lorries to London and beyond, which was such a shame.' Rich points out. 'Now there are new restaurants here in the port and all around all doing great things with our local produce. After all, the best place to eat fish is always by the sea!'
Argoe is definitely one of those places. As the afternoon February sun beams down on Rich and his team as they make more simple restaurant tables and chairs (he once trained to be a cabinet maker), go behind the pass to see the most important part of this kitchen, the charcoal grill.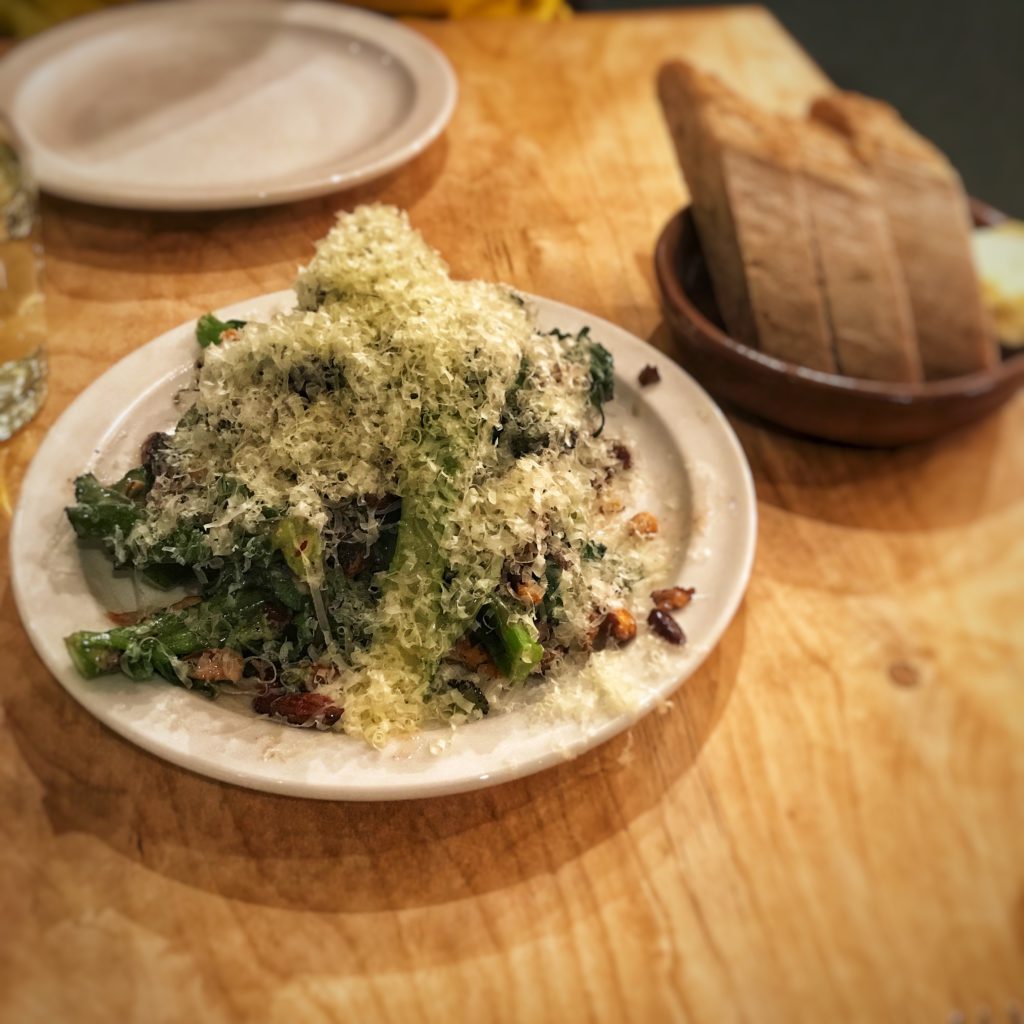 Here they cook very simply, 'fish, salt, olive oil, top quality charcoal,' says Rich. It's cooking in the style of the Basque country, such as you'll find at places like Elkano near San Sebastian whose grilled turbot 'rodaballo' is legendary. At Argoe they use instead Megrim Sole, an ugly local fish underappreciated by most as it's so cheap. It is, however, very tasty.

That night in Argoe I find the sole is soled out, so instead I have superb locally caught hake three ways, griddled on the coals and served with Kokotxas, the hake's throat, a gelatinous delicacy in Spain that's often discarded here.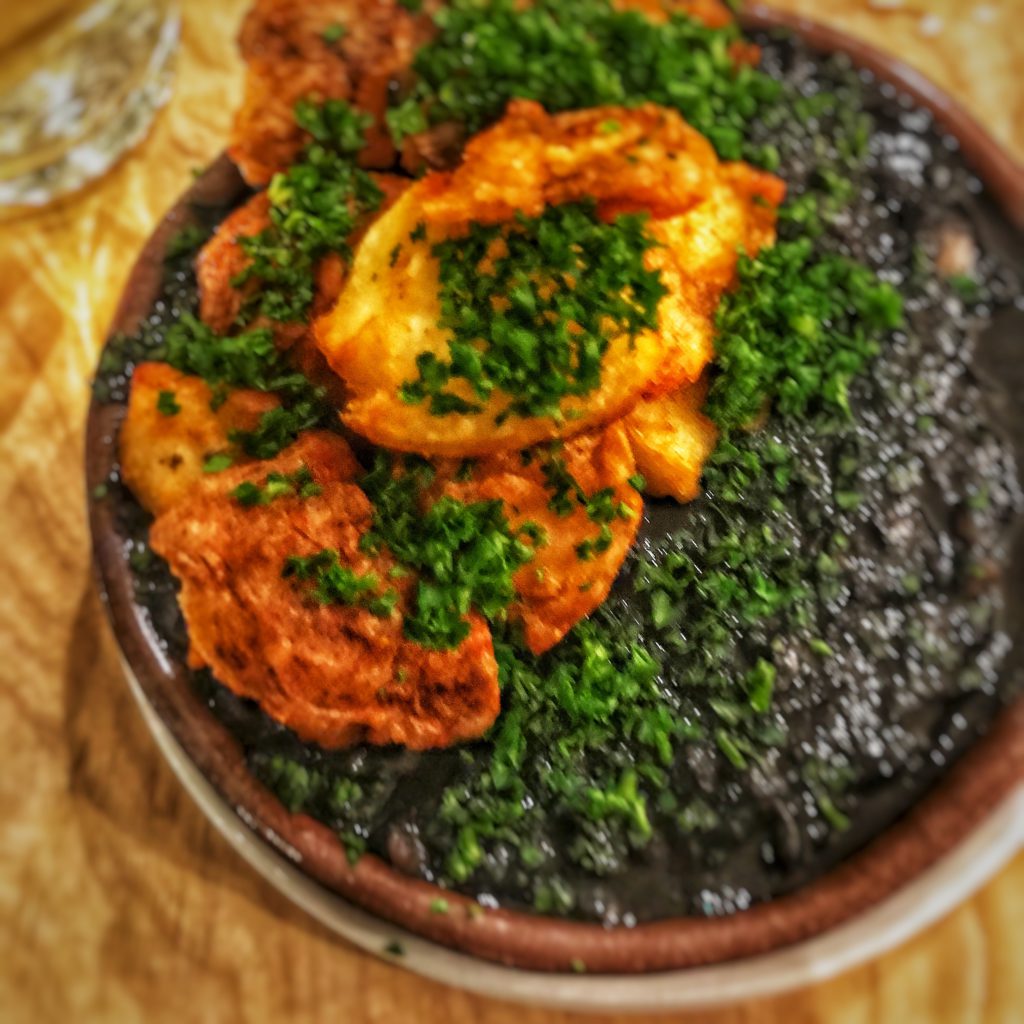 Rich's father runs a big fish wholesaler over the road from Argoe, and Rich tells me he goes over to his father's place to take the unwanted Kokotxas for the restaurant, often trimming them out himself.

Kokotxas also feature as starters at Argoe, served with chilli and garlic, but we had Braised Cuttlefish and Fried Potatoes, the cuttlefish sweet and meltingly tender in a rich inky sauce.

Wines are natural, chosen by another new Newlyn place, Lovetts, a tiny wine and coffee bar on Newlyn front 'The Coombe', serving a range of superb wines, and, as we found out, some rather good charcuterie as well. It's a great place to make friends, as you're so close together it's impossible not to fall into conversation with other couples.

On 'The Boat'

We had a couple's retreat par excellence in Newlyn, The Blue Place, rented via Aspects Holidays, a marvellous converted old workshop a little way up the hill and a few minutes walk from the harbour.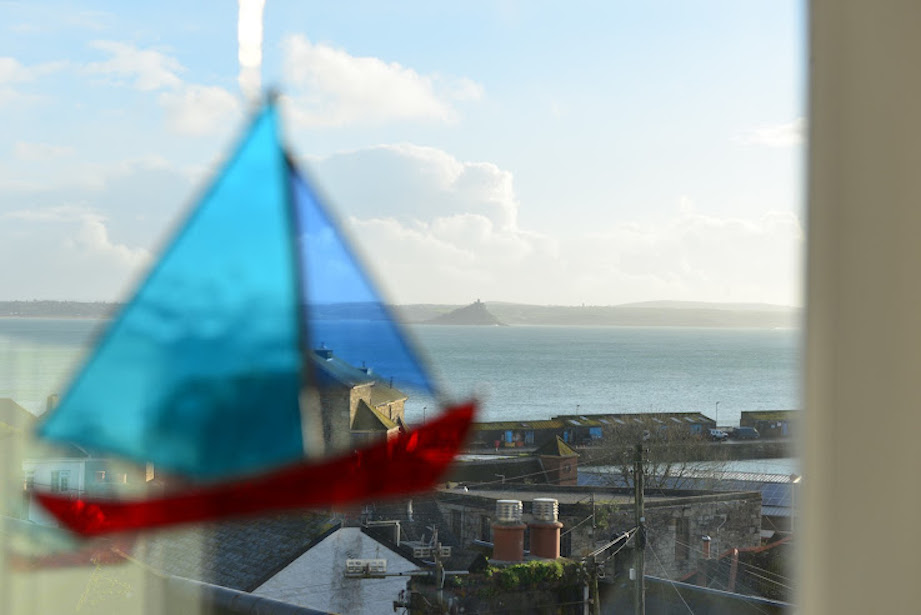 Wooden, and so blue on the outside we could see it from the harbour, this quirky cosy place is cleverly 'upside down' so that the lounge and kitchen get the great views, as does the outside deck.

We took to calling it our 'little boat', as it felt so much like one, a cosy place to end the day's exploring with snug underfloor heating and tight insulation. Fast wi-fi, and a TV that was internet enabled, took care of entertainment but really watching the harbour comings and goings was entertainment enough.

Downstairs was a comfortable bedroom with high quality linens, as well as a very smart bathroom with large walk in shower and lots of fluffy towels. Outside a pretty courtyard was just big enough to accomodate an average sized car, a very useful thing as parking in Newlyn is scarce. All in all, it was perfect.

The Blue Place also came with a wonderful welcome hamper of remarkable Cornish produce, including sea salt that we put to good use one night on brilliant takeaway haddock and chips bought from the legendary Lewis's on the Coombe.

We'd heard from friends in Cornwall of another special place in Newlyn, the Mackerel Sky Cafe. "The queues are enormous, whenever we drive past' said our friends.' We don't know what they're selling, crack cocaine perhaps?, they joked.

'The queues do get a bit long,' laughs chef Paul when I mention it to him when we meet before the day's opening,' we don't do reservations and, as you can see, it's a small place'.

It certainly is, although there are outside seats which, as I'd seen the night before, people seem happy to use even on a chilly February evening, the food is that good.

Mackerel Sky was opened in May 2015 by Nina and Jamie MacLean who'd previously wowed locals and tourists alike in Penzance. Like Argoe it keeps it simple, letting the fish do the talking.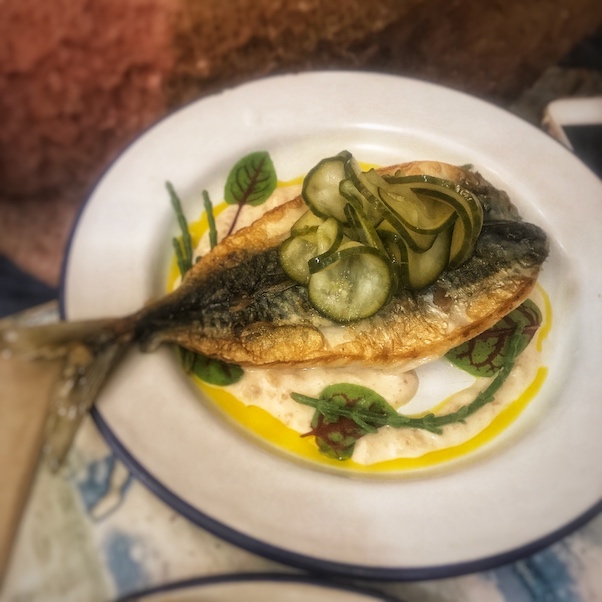 'We don't have any freezers, only fridges,' says Paul 'the boats text us with what they're coming in with and every day we prep fresh fish for our service 12 am until 9pm. We can also call up fresh fish anytime of day if we're running low, after all the sheds are just across the road.'

'If people are waiting too long, and the queue is down the road, we send them to Lovetts to have a drink or recommend other restaurants in Newlyn, we all help each other out, we're not rivals.'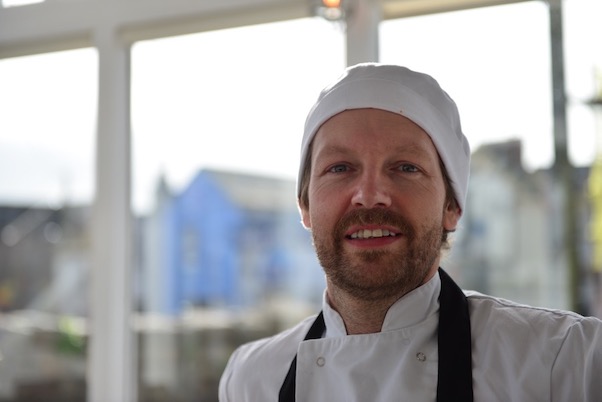 'Our dishes are small plates and the whole experience is not geared to lingering; get in and order a load of dishes, enjoy and move on. We also do takeaway, if you're staying in Newlyn.'

That night we timed it right to get a seat and soon found ourselves oohing and aahing over plates of Salt & pepper squid with aioli; tender perfectly fried squid seasoned just right, then some Grilled mackerel, pickled cucumber, horseradish – something of a signature dish – was redolent of the sea.
Finally grilled local white fish, samphire and capers. The fish also turned out to be hake that night, but we weren't complaining. Hake is such a great fish that for some reason the British fail to appreciate fully. We washed it all down with St Ives Meor, a crisp IPA perfect for fish.

Good news is that Mackerel Sky will be expanding in time for the summer, taking over a small space next to Newlyn Cheese and Charcuterie, a wonderfully compact and aromatic artisan cheese shop with cheeses from all over the west county and France.

We ran out of time and couldn't eat at The Tolcarne, which at ten years old is one of the more venerable 'new' restaurants in Newlyn, and one the most-respected, but I did get to speak to co-chef and owner Ben.

"We had been looking for a pub for some time," he tells me. "It was a bit of a gamble at the time as Newlyn wasn't on a 'food map' so to speak, but it had this raw appeal and I just thought – that's where I want to be, I can make it work."

"Simple dishes, which highlight excellent ingredients – that's how Matt and I both like to cook. We spend more time removing components from dishes than adding them!"
At The Tolcarne you might find Spiced monkfish, hummus, fine beans, pomegranate molasses, dukkha on the lunch menu, and Hake, pancetta and fagioli bean stew, broad beans, salsa verde, pangrattato on at evening time. Hearty food that flits across borders, but is solidly built on Newlyn produce.

The boats keep coming in. The fish gets served. Newlyn is a food paradise, at the Land's End.

Of course Newlyn is just the start, check out its antiques scene, the prestigious Newlyn Art Gallery, the remarkable fresh fish and shellfish at Trelawney Fish and Stevensons Fish, and try the baked potato and crab at the timeless Ship Inn in beautiful, bijou, Mousehole just ten minutes away.

Top tip, take the bus because Mousehole has limited parking and is unsuitable for larger cars. You will lose at least one door mirror. Ask me how I know.

And further afield, and nothing is very far in this part of Cornwall, is Lands End itself, the rugged beauty of Zennor, the sands of Sennen and the remarkable grandeur of St Michael's Mount clearly visible from Newlyn.

Oh and we have to mention the cafe at The Lizard, the southernmost point of the UK – lovely home made fruit cake, a dollop of clotted cream and a view of the rocks and waves to die for, if you don't watch your step.

We stayed in one of Aspects Holidays Cottages, a Cornish company which began as a family business in 1989 and still feels like one. Their selection of quirky yet luxurious cottages is one of the best in Cornwall.