And it's not a cruise anymore, Eurotunnel Le Shuttle makes the going fast and easy and VAT refunds make it even more of a bargain.

Anyone my age might remember their dads bundling them, sleepy and complaining, into the Ford Cortina well before dawn to drive down to Dover and catch a ferry to France.

Cue hours of mal de mer and boredom, followed once landed, by a manic zoom around the Booze Barns before wheeling groaning shopping carts full of drink to the car to catch the return ferry just before it sailed.

Then finally home at midnight, with dad fit to be tied swearing 'never again' and the rest of us fast asleep.

Happy days? No, not really, but things have changed.

Under Not Over

Hearing that super-fast Eurotunnel LeShuttle have got together with French supermarket giant Carrefour to offer passengers a €10 gift card for every €100.01 spent in store until 30th November 2021, I was once more interested in making the trip.

And even more interestingly, post-Brexit UK residents can now get a VAT refund (up to 20%) on items bought in France including cosmetics, technology, jewellery, and of course food and drink items.

And Carrefour Calais is part of Cité Europe, a massive modern mall a short drive from the Eurotunnel terminal. Lots of shopping opportunities there,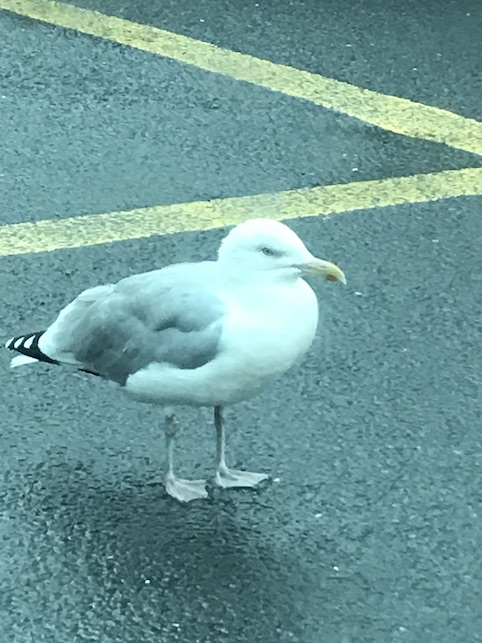 So off we went, with first an easy journey down to Eurotunnel Folkestone; the terminal is clearly marked on motorway signs all the way from the Thames crossings, as well as on the M25.

You leave the motorway and are immediately in the terminal, no need to show a ticket as cameras recognise your number plate so you're issued with a boarding pass without getting out of the car.

Passport control is both French and UK and takes moments. The terminal building has coffee shops etc to eat in or take with you, and loading cars onto the carriages is smooth and hassle-free.

So smooth is the whole thing that you barely notice when the train starts to move, a slight bump and a shake and you're off. Time enough to read a magazine in the comfort of your car and tout d'un coup you're in Calais. So easy it makes you wonder why anyone takes the ferry.

To the Town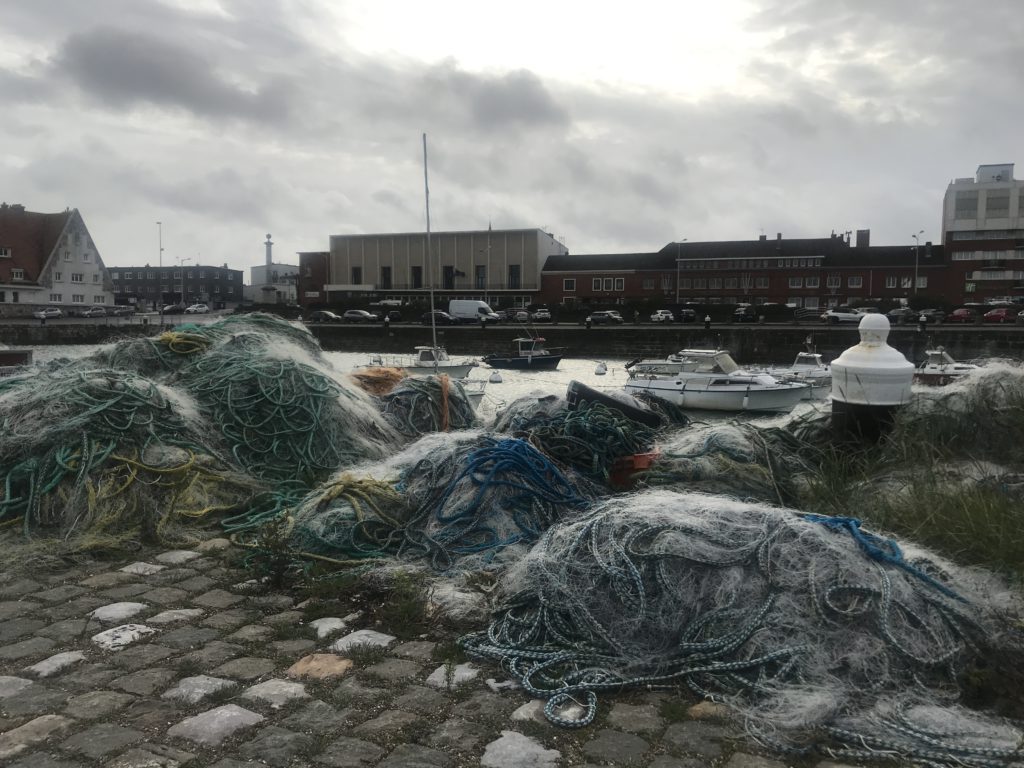 With so much time saved, even with France being an hour ahead of the UK, we were well early for lunch in Calais. So we parked up in a cheap multi storey car park and had a nice coffee before doing a bit of light tourism. Calais is quite pretty in places.

Then a fab lunch, booked the day before, in Histoire Ancienne, a beautiful classic French restaurant of the kind that you rarely find anymore.

Run by chef/patron Patrick Comte since 1996, it's understandably popular with the locals and we loved it. Easy on the wine though, French police are very tough.


To The Cité

With 120 shops and a "Gourmet Cité" with great restaurants, Cité Europe is a destination in itself. You don't need to be nervous of driving on the right, the route to Cité Europe is all dual carriageway from the tunnel. When you get there head for parking area 2, as it is nearest to the Carrefour. You won't want to push your heavily laden trolly any further than you need to.

Carrefour itself est énorme! Not just food and drink but household goods and clothes too. You'll be stunned into silence at the cheese counter, and shocked at all the lovely fish, but press on to the wine and beer.

Wine Time

I find there are two choices with wine, price wise. Either pay per bottle what you would pay in the UK, you won't make much savings but each wine will be at least twice as good as the UK version, or buy the same wine as you would buy in the UK, but for at least half the price.

I go for the former and I also buy by the box of six. Buying your allowance (24 bottles) individually is a slow process, both at the counter and at the checkout, and you won't always find empty boxes to pack them in either. So get six of each you fancy, you will usually find full boxes of them at the base of the counter.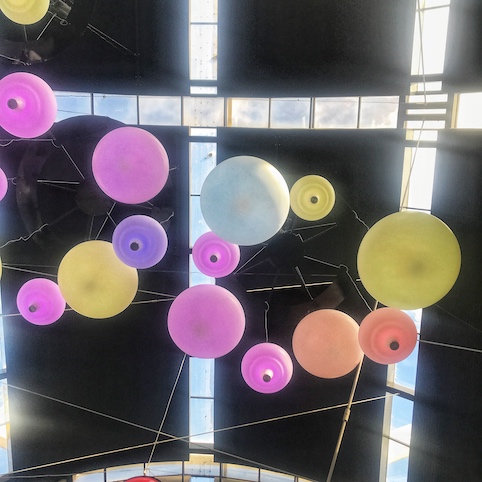 Beer of course is sold in packs so no problem there. Pile 'em high.

Pay for everything with one card to simplify things. To claim the VAT back take your receipt to the front desk (along with your passport!) and they'll do the calculations and give you a form with a barcode, along with your 10E vouchers for every 100 spent).

When you get to the Eurotunnel Calais terminal, you'll find machines inside called Pablo Terminals that will scan your barcode and initiate the refund (usually paid back within three to four days). Simple.
And so was the journey back, accompanied by the jolly sound of 48 bottles of wine in the boot jingling all the way.

We were home by 9:30 and unloading into the house observed by one rather disapproving neighbour airing his dog.

And no, that's not a euphemism.

A really stress-free and enjoyable day out and now, as I eye my loot piled high in the corner, I feel that whatever the festive season brings, I'm ready for it. Santé!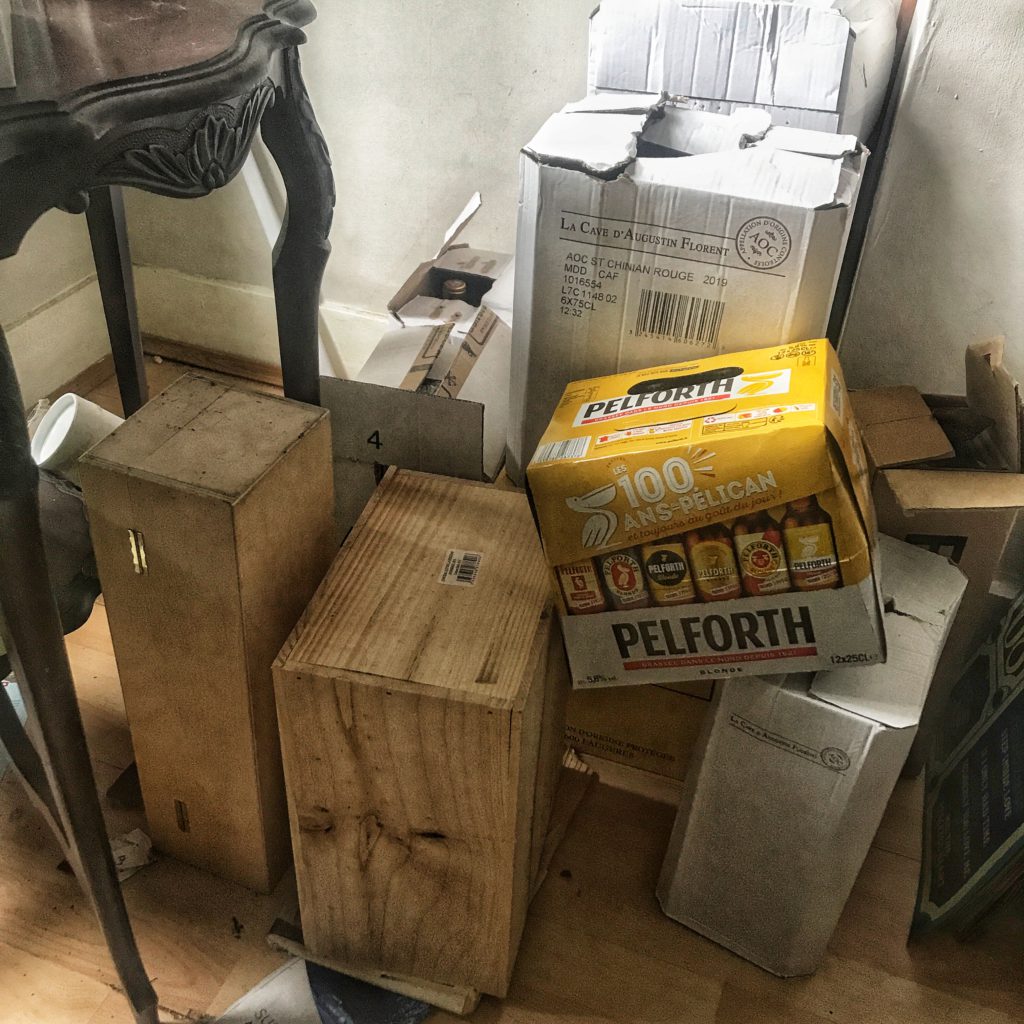 ---
Book with Eurotunnel

Full details of Tax Free Shopping

Your allowance:

Beer – 42 litres
Wine (not sparkling) – 18 litres ( 24 Bottles of 75 cl)
Sparkling wine 9 litres ( equivalent to 12 bottles of 75 cl)

Please check here for the latest travel requirements under Covid